Albums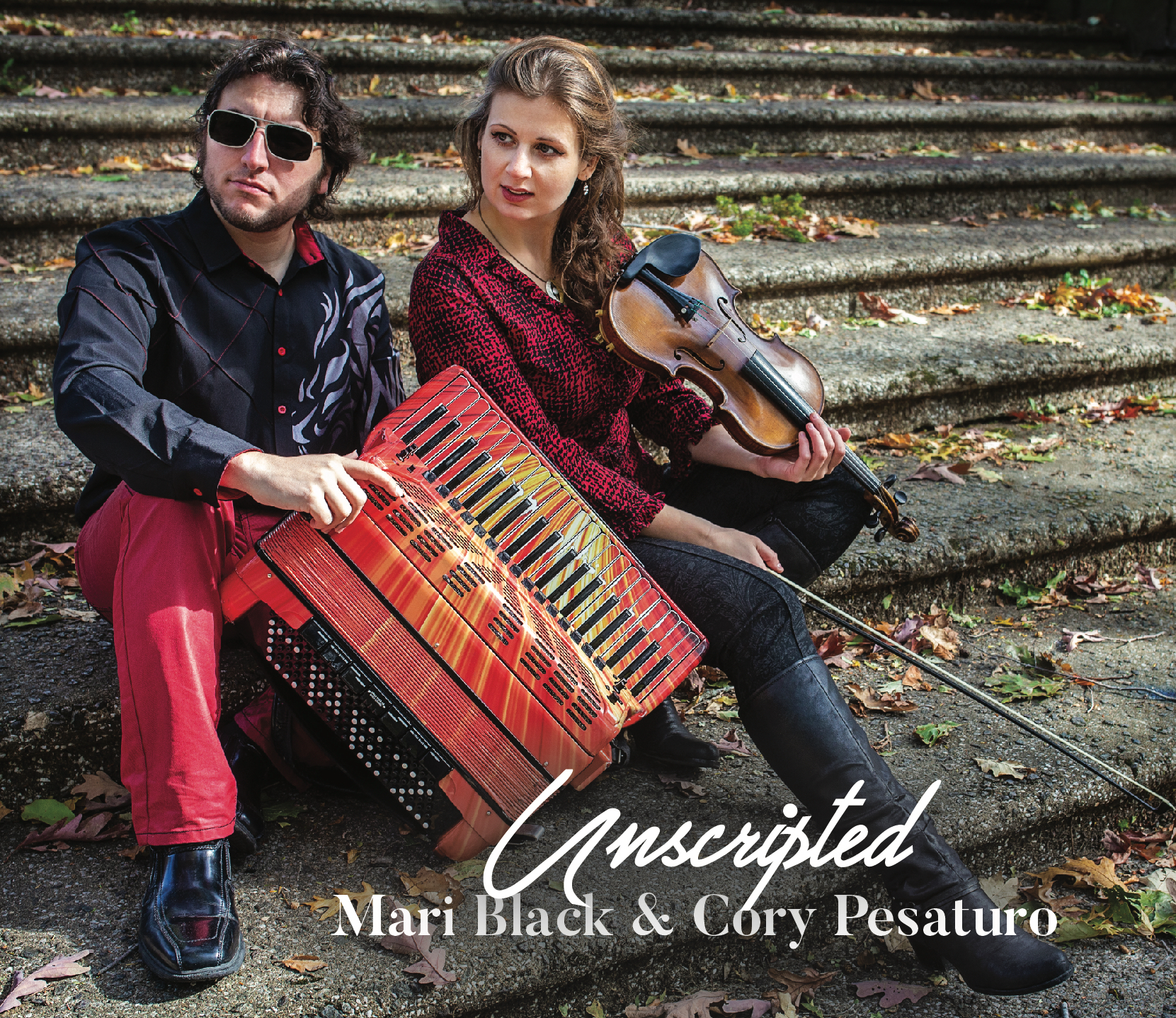 "UNSCRIPTED"
Mari's newest collaboration with 3-time world accordion champion Cory Pesaturo celebrates spontaneity, improvisation, and reveling in the unexpected. This album features rhythmic jazz tunes, blazing klezmer horas, passionate tangos, playful American rags, driving Celtic reels, and more!

Named One of the Top 10 Albums of 2020 by "Gord's Gold" at the Folk Music Notebook


What they're saying about "UNSCRIPTED"
"A sweet symphony indeed! 'UNSCRIPTED' is a towering performance across a broad swathe of rootsy music, some very traditional, some totally contemporary, all star quality. "
"I'm more excited about this CD than anything I've heard in a very long time"
"The album is magnificent. Fun, diverse, adventurous, informative, hilarious at times...just brings the audience along. "
Preview the sounds of "UNSCRIPTED"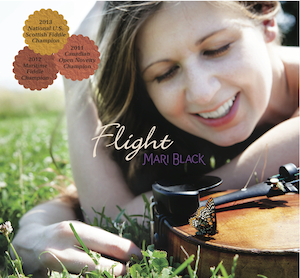 "FLIGHT"
Mari's debut solo album (released spring 2014) features a joyous festival of her favorite dance-inspired fiddle styles. Dust off your dancing shoes and tap along to tunes from Ireland, Scotland, Cape Breton, Canada, and the Americas, plus original tunes from Mari herself!


What they're saying about "FLIGHT"
"Super! It gives me a big smile"
"This is just a note to further congratulate you on the CD. It is excellent! "
"'Flight'--what a perfect cd title, and the description is apt. This is the kind of music I love to play on Ceili!"
"Your playing is outstanding. Love it. "
Preview the sounds of "FLIGHT"
...Congratulations, you found the "hidden" merch section!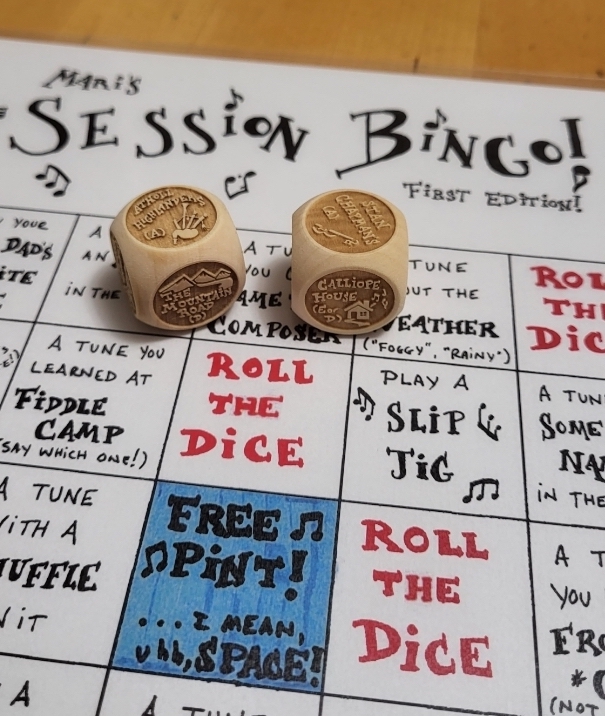 Mari's Session Bingo game
Get a portable version of Mari's signature Session Bingo game, which has become [in?]famous across the fiddle camps she's taught at in the last few years!

This special 1st Edition of the game includes two unique 5x5 Bingo cards, hand drawn by Mari herself, and a pair of wooden, laser-cut Tune Dice, featuring Mari's original artwork (pictured here).

Only 35 copies of this game were made, and when they're gone...they're gone, and this link will disappear! Snag your copy now and bring Session Bingo to your favorite (or least favorite!) session, play with your friends, or just spice up your personal practice session!